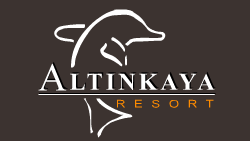 Altinkaya Resort
Located in Kyrenia just 1.5 km away from the beautiful village of Bellapais, AltInkaya Resort is owned by a Turkish Cypriot family whose inner core exerts them to being very hospitable to all visitors. Within the complex there is a very popular restaurant serving traditional cuisine that will assure you food that will not only tickle your taste buds, but also have you coming back for more.
AltInkaya has a family atmosphere, a homely one where our guests are the center of our attention. In the evenings AltInkaya features live music. The sea and the beauty of our island complete your stay at the AltInkaya by giving you serenity, tranquility and peace. Your home away from home. The photos that you can see below describe better than any word our hotel.
The stay at AltInkaya costs 55 euros per day for 2 people half board, a remarkable deal due to a friendly agreement with the DOGUS IVF Centre.